Put the words "YouTube channels for kids" in the search bar, and the first results are of mostly white children and not many Black YouTubers. As in most media spaces, the lack of diversity on Youtube is unsurprising—it's by design. In an article published in June 2020 on Bloomberg, Black creators discovered they were not included on the YouTube Kids app.
Despite not being promoted by YouTube, it's clear that there's an audience for Black YouTubers for kids.
Black parents know that the fickle whims of mainstream society won't produce Black kids who are confident in their skin. As parents, we can't control how the world sees our beautiful children, but we can show our kids the rich diversity within the Black community.
After all, Black kids are also on the internet doing fun and creative things with their families. I compiled a list of Black YouTubers for kids that your children (and maybe even you) may enjoy watching across these age groups:
Toddlers/Preschoolers (ages 3 and up)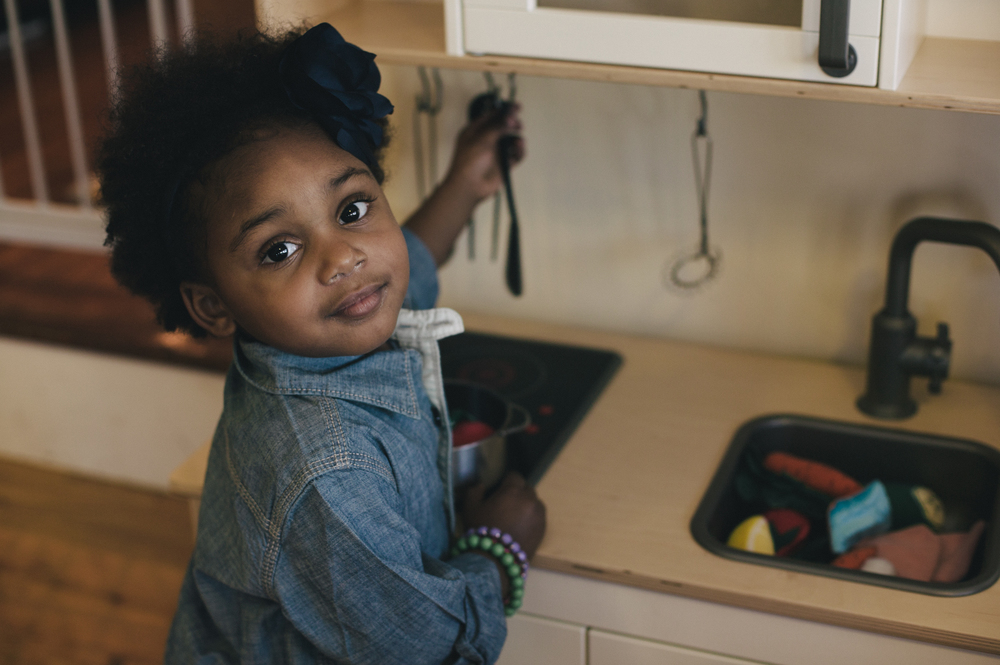 For toddler/preschoolers (Ages 3 and up)
These Black YouTube channels for kids offer a world of make believe, laughs, and silliness for your youngest viewers.
Sekora and Sefari Play
Sekora and Sefari are two sisters who love to dress up, play pretend, and create skits based on real-life events like being afraid of the doctor. Young kids will enjoy their adorable antics and may start playing along right from the living room.
Notable Episode: Finally! It's The First Day Of School…Homeschool
Whizzaroo
Adorable 5-year-old Sparkle Whizzaroo may be the face of this Black YouTuber channel, but it's a family affair. Sparkle Whizaroo's animated storytime videos will keep young ones entertained, and the family challenge videos will give parents creative ideas for free play. Perfect for the budding young thespian in your life.
Notable Episode: Sparkle Whizaroo Children Story About Viruses
Cali's Playhouse
Cali's Playhouse is a spinoff of the show she stars in with her family, FamousTubeFamily (more on them later). Cali reviews toys, bakes fun sweets, plays with makeup, and plays pretend. Most of the episodes are less than 10 minutes and it's a great channel for the preschooler who loves to play. (The channel also provides representation for interracial families: Cali's mom is Black and her dad is white.)
Notable Episode: How To Make RAINBOW PANCAKES!!🦄
Goo Goo Colors
Goo Goo Gaga is one of the younger children from ZZ Kids TV, a family full of Black YouTubers. On Goo Goo Colors, his own channel, he goes on adventures that are fun, interactive, and educational. Your little one will love the colors and animations.
Notable Episode: I Wrecked My Car! (Spell Words With Goo Goo Gaga)
Levi's Adventures
Levi's Adventures is an educational channel for babies and toddlers with videos of Levi baking with his older sister Journey and creating fun projects.
Notable Episode: Solar System Planetarium | Fun STEM Project For Kids
Nolan Your Toy Expert
If your kids love toy unboxing videos, introduce them to Nolan, Your Toy Expert!
"Nolan will be sharing videos of unboxing toys, playing video games, and more! So enjoy having fun on the adventures Nolan will take you on; as he reveals some of the latest and greatest toys and games for all boys and girls."
Samia's Life
Join Samia as she reviews toys, plays games and hangs out with her family and friends on her YouTube channel!
Zoey Sarai is Here
Four-year-old Zoey is new to YouTube, and she came on the scene in a big way, with her very own music video. A true girly girl, I'm sure your little one will enjoy watching her videos, so stay tuned for more to come.
Notable episode: Zoey Sarai is here! New Music Video!
Kamdenboy & Kyraboo
Kamdenboy and Kyraboo are siblings who love to play pretend and take on new toy challenges that are presented to them. This brother and sister duo give their all in everything they do, from spending the day with their family to doing their chores.
Notable episode:  Learn to Clean up with Kamdenboy & Kyraboo | Clean up Song [PRETEND PLAY]
For Kids (Ages 5-8)
These Black kid YouTubers are running the show, and we couldn't be happier to watch them do so!
Ace Plays and Giveaways
The star of Ace Plays and Giveaways is a familiar face: You may remember him from The Real Housewives of Atlanta. Kandi Buruss and Todd Tucker's adorable son Ace plays with new toys, goes on trips with his family, and gives away toys to his subscribers.
Notable Episode: Ace Plays and Giveaways Balance Bike
Super Siah
Super Siah is an energetic 4-year-old boy who loves to pull pranks on his mother, play Fortnite, and participate in internet challenges. While much of this channel's content is geared towards video games, the family challenges may be suitable for those under 5.
Notable Episode: 2 Man Hide & Seek *Outside & Inside*
Lindley Bro's Show
Looking for Black YouTubers for kids that promote clean family fun, lots of laughs, and close family ties? The three brothers in Lindley Bro's Show hit every mark with their educational science experiments, funny skits, and relatable sibling moments. Perfect for the curious, fun loving child in your life, though I recommend parent supervision for the science experiments.
Notable Episode: Bouncing Eggs: Eggs and Vinegar Experiment
Aubreigh's World
It's Aubreigh's World, and we're just watching it. Aubreigh is a 7-year-old girl who enjoys toy unboxing, DIY crafts, and participating in challenges. If you have a creative child who is always looking for something to do, and for Black YouTubers for kids, introduce them to Aubreigh's world.
Notable Episode: Whimsical by Wengie DIY Lava Lamp
Journey's Playhouse
Follow the adventures of Journey as she shops for holiday gifts, bakes cookies with her brother, and plays with new toys on her channel Journey's Playhouse. Her channel also has a lot of creative resources for younger kids.
Notable Episode: Decorating A Cookie Cake | DIY Chocolate Chip Cookie Cake Kit
All Things Zhuri
All Things Zhuri is great for the little girl who is creative and enjoys pretty things. With videos on baking sweet treats, DIY flower crowns, and family adventures, Zhuri is fun to watch. You might recognize her famous parents LeBron and Savannah James (who make cameos on this channel), but Zhuri is definitely the star of this show.
Notable episode: Fun Natural Hairstyles with Zhuri and Savannah James
Fab MAB
Tag along with adventurous sisters Mariah and Morgan of Fab MAB, as they live their best lives staying active on Fitness Fridays, going on fun outings like the Hot Air Balloon festival, and trying out Astronaut food.
Notable episode: KIDS FIRST TIME SKIING
Princess Londyn's TV
Meet 6-year-old Londyn! She is new to the YouTube world with her first video premiering less than one year ago. Londyn takes us along as she reveals a new baby sister, goes sledding in the snow, and goes on adventures with her family. Her bubbly personality will be a hit with your young ones.
Notable episode: Coke & Mentos Eruption!
For Tweens (Ages 8-12)
Laughs, social commentary, and niche interests are what you'll get from these Black kid YouTubers.
Lemonerdy
In Lemonerdy, 12-year-old Eden cooks, interviews authors, reviews books, codes, and participates in gymnastic meets. This channel is perfect for the curious child in your life who loves to read and enjoys learning new things.
Notable Episode: How To Write A Book As A Kid
Loose Seeds KIDS
Loose Seeds KIDS is a brother-sister duo who perform funny skits, movie parodies, and sketch comedy routines with cameos from their parents. This channel is great for family viewing or for the tween who likes to laugh.
Notable Episode: Things To Do When You're Stuck At Home
Skits4Skittles
Skits4skittles is centered around two sisters and the funny skits they put on about their life, friends, and families. Their skits, based on interactions between siblings, are spot on and will have your children laughing with familiarity.
Notable Episode: The Creepy Lady In The TV
jackieanddaniel3
In the Black kid YouTube channel jackieanddaniel3, you'll meet siblings who are both World Champion Martial Artists as they share snippets from their workouts and training. This channel may be an inspiring channel for young athletes.
Notable Episode: 4 His Blessings
Onyx Family
In the Shiloh and Shasha – Onyx Family channel, the Onyx family performs skits, challenges and music videos. Although the channel is categorized as fun for the entire family, tweens will especially enjoy much of the relatable content from this creative family.
Notable Episode: Stay Home My Homie
Fennel Adventures
(Animation) – Fennell Adventures: channel for the entrepreneurial minded in your life. This family of kid authors inspire children, perform skits, and record family travels.
Notable Episode: 12-Year-Old Author And Travel Blogger…
Livy & Bri
Livy & Bri are two sisters who love to sew and complete DIY projects, unbox toys and books, and perform at gymnastics meets.
Notable Episode: I Made A DIY Dollhouse…
Xo Norieo
In Xo Norieo, Nori Robinson posts videos about her favorite things like gardening, unboxing, and making slime. She's relatively new, so stay tuned for more video content and add her to your list of Black YouTubers for kids.
Notable Episode: Kid Friendly Tie-Dye
X-Man Fun
X-Man Fun features the life of Xavier, an energetic 11 year old boy who loves pranks, challenges, and spending time with his family. Your preteen will enjoy his fun videos and may convince you to try some of these challenges.
Notable Episode: I made taki fried chick!!!! (omg taste so good…)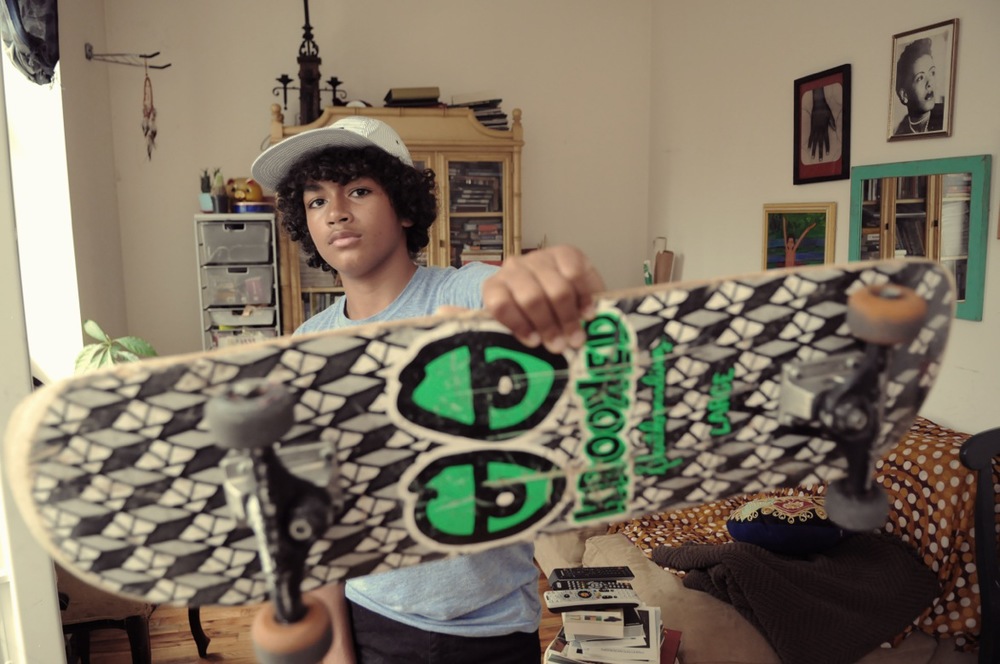 For Teens (13 and up)
Older kids will definitely "like and subscribe" to what these Black kid YouTubers are talking about on their channels.
My Froggy Stuff
My Froggy Stuff is a channel geared towards the older crowd. If your kid (or you) loves mini DIY crafts and/or are a collector of dolls and are looking for collector doll reviews, press play on this Black YouTuber's videos.
Notable Episode: How to Make: Holiday Shop Window Display
Mike Likes Science
Mike Likes Science is a channel for the budding coder, computer science, or math enthusiast in your life. Mike makes science-inspired music videos that make learning fun and entertaining. If your teen (or tween) is having difficulty with math or science, Mike has a music video for that. You'll all look at the Pythagorean Theorem differently.
Notable Episode: Black Scientists in History (Music Video)
Just Jordyn
This one's for the young ladies: Lifestyle channel Just Jordyn is all about girl power. As the creator herself puts it, "I like to create friendly, positive, relatable, inspiring content for teen girls!"
Notable Episode: My Life Matters | Your Life Matters
SBF TV
Both natural entertainers, sibling duo Delina and Ian play pranks, film hairstyle tutorials, and take part in teenage hijinks on their channel SBF TV. However, it is their close sibling bond that steals the show.
Noteable episode: WHOEVER LOSES GOES ON A BLIND DATE!!! DELINA VS IAN
For The Whole Family
Note: Those marked with an asterisk are shows that have situational content that may not hold the attention of those under 5.
Rainbow Me Kids
Although this YouTube channel wasn't created by young vloggers, RainbowMe Kids features readalongs of books by people of color and is a fun way for your kids to discover new books.
Notable Episode: Read Along With Me: Special Guest J.R.
Popcorn and Tater Tots*
Popcorn and Tater Tots: This playfully bantering mother-daughter duo reviews family-friendly television shows and movies with some product unboxing. This is a great channel for movie buffs.
Notable Episode: Jingle Jangle
The Mighty McClures*
The Mighty McClures is a lifestyle channel based on the social-media darlings Ava and Alexis (also known as the McClure Twins) and their family. Their videos bring awareness to things like kids with special needs, traveling during the pandemic, and dealing with relatable topics like parent separation anxiety. (And for families looking for Black YouTubers for kids who offer biracial representation, the McClure Twins' mom is Black and their dad is white.)
Notable Episode: I Am Kamala Harris
FamousTubeFamily*
Watch Black YouTubers FamousTubeFamily as they prank each other, complete challenges, go on family vacations, and film home movies. The parents are as equally involved as the kids so this is great for watching as a family.
Norable Episode: Swimming With Dolphins
ZZ Kids TV
ZZ Kids TV is a family channel with tons of content, from skits and pranks to travel vlogs and fun challenges. The kids range in ages from preschool to tween, so there is something for everyone.
Notable Episode: Does Black Entertainment Matter?
Naiah and Elli*
Naiah and Elli – The CrayCrays is a family sitcom show featuring the adventures of a mom, a dad, two sisters (Black YouTubers Naiah and Elli), and a puppet grandma. The episodes range in length from 10 to 20 minutes, don't skimp on the dramatics, and are a great way to relax on the couch at the end of the day.
Notable Episode: What Happened To Grandma
The Hue Crew
CJ, AJ, and Evan of The Hue Crew are a diverse group who post educational content. Their catchy songs and cute videos will be a hit for everyone in the house!
Notable episode: The ABC Song (The Hue Crew)
Beleaf in Fatherhood
Beleaf in Fatherhood features a beautiful Black family who aims to inspire other families by sharing their authentic story. Follow along as they homeschool, play with their children, and teach them about being Black in America. A great channel for the entire family to watch and discuss together.
Notable Episode: MY SON DOESN'T WANT TO BE ON YOUTUBE
New Father Chronicles
In 2014, La Guardia Cross chronicled his parenting adventures as a first time dad. Two kids later, his channel features his young co-stars with cute interviews, hairstyling mishaps, and the occasional real life parenting confession. The brief episodes will hold the attention of even the youngest family member so everyone can enjoy the antics of the wise-cracking Dad and his adorable daughters.
Notable episode: Daddy Does Daughter's Hair For The LAST Time?!
While this is by no means an exhaustive list of Black YouTubers for kids, I hope you enjoy those listed. And if you find more channels we should know about, let us know by emailing info [at] mater [dot] com, with "Black YouTubers" as the subject line!