Sponsored by Outre, which provides "beautiful hair for all."
Growing up, there were two things Janel Sealy Smith knew she wanted to be: a hairstylist and a mother.
"Always, always, always," she says.
Now a 39-year-old mom of two (to Josiah, who is almost 2, and her newborn daughter Jhaleq), a celebrity stylist, educator, and the owner of hair salon Cocoa Mane in Brooklyn, it would be easy to say Janel's dreams came true. But they came after a fair share of struggle that's hard for her to forget.
When Janel first found out she was pregnant with Josiah, it was almost two years after she had came to the conclusion that she didn't want children anymore.
Though Janel's decision was spurred by an August 2014 vacation with her nieces and nephews—"The best birth control I've ever, ever had," she says—it was largely made because she thought she couldn't get pregnant.
"I have PCOS—polycystic ovary syndrome," Janel explains. "I have little cysts on my ovaries and it causes me to not ovulate."
PCOS is a leading cause of infertility in women, according to PCOS Awareness Association. While Janel is familiar with the condition now, she wasn't aware of it when she and her husband/business partner were initially trying to have a baby. She just knew that after almost eight years of being married and trying to conceive, the pregnancy tests were still negative. Since her husband had three children from a previous relationship, Janel says she put the weight of infertility squarely on her own shoulders.
"I always felt like, 'Oh my gosh, I'm the one who can't have kids,'" she recalls. "It felt horrible. If I missed my period, I was peeing on a stick. Every time it came back negative, it was a [new] low."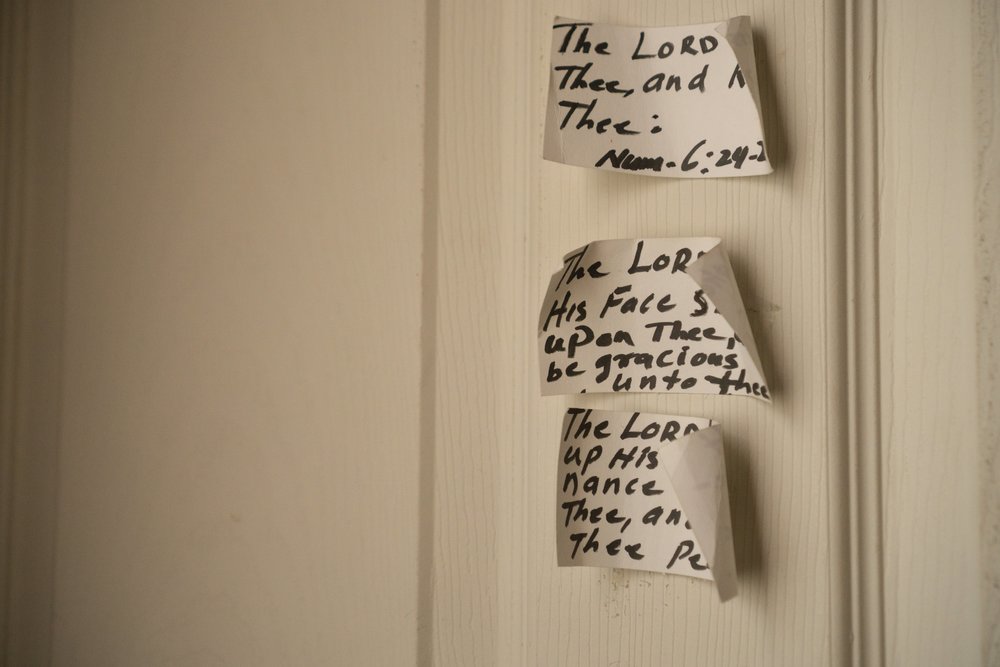 Janel started to feel as though she couldn't escape the disappointment of infertility. Her husband was the only person she felt comfortable confiding in—speaking to anyone else, she says, felt like burdening them. In church, fellow parishioners would lay hands on her, praying that she'd be able to conceive one day. And at work she listened, curling iron in hand, as woman after woman sat in her chair and talked about their pregnancies. Harder still was when a client told Janel she was deciding not to keep her pregnancy.
"[I was like], 'But God, she didn't even want one!'" Janel says now. "'Why didn't you send one my way? I would've kept it.' You start to lose faith."
Janel wouldn't understand why she was having such a hard time getting pregnant until an appointment in 2014. After asking her doctor what their next steps should be after years of trying to conceive, he mentioned her condition offhandedly.
"He said, 'Well, you have what you've always had.' And I said, 'What have I always had?'" Janel recalls. When he explained PCOS to her, she was in shock.
"Every OB-GYN I've ever had told me to lose weight," she explains. "What they didn't tell me was, 'You have PCOS, and PCOS causes you to gain weight.' If you're plus sized, if you have issues with your period, if you have a little bit of hair on your chin—if you notice that something is wrong, get it checked out. And don't [take] no for an answer. Go to another person, and another person, until they really check you out and bring up PCOS. It's really brushed under the rug."
Janel went to another doctor to get more insight on her condition. "He [told] me, 'The cysts are feeding off fat.' When he said it like that, I said, 'I'm not going to feed those evil cysts no more.'
That same year she underwent weight-loss surgery and changed her diet and exercise routine, choosing to drink smoothies for dinner and taking up boxing and yoga, per the recommendation of her friend and Married to Medicine star Toya Bush Harris. (Janel credits her "shocker" first and eventual second pregnancies to those changes—in both cases "I wasn't even trying to get pregnant!," she says.)
Even though she had decided to figure out what life without children would look like, "God decided something different," she says now.
Much like her motherhood journey, Janel's path to business ownership ended up looking differently than she had initially planned.
Janel has been entrepreneurially minded since she was a tween. In middle school, she started braiding the hair of her mostly white classmates to earn more than the $1 her mother gave her as a daily allowance.
"The girls [loved] five cornrows on the side, and their mothers were giving them money! So I started to do five braids, $5," she says, laughing at the memory. "Homeroom, lunch room, all I did was braid. When people would get their toys taken away, it was combs [for me]."
When it came time to pick a high school, a then-14-year-old Janel chose one that had a cosmetology program. She got her license at 16, and by 18, already had a plan of opening her own salon after a few years of salon-hopping and working out of her home: college for two years and then leave to open her own shop. Once it was established, she would go back and complete her degree.
Reality sidelined all of those plans.
"When I got to college and I started filling out those credit card applications, I started working to pay them bills," Janel says.
She also met and married her first husband, a man who was unreliable to say the least. (The marriage would eventually end due to infidelity.) The relationship—along with the uncertainty of her career and his unemployment—led to a few rough years.
"We were living in my parents' house," Janel says. "It was just starting to feel like I was an old lady in my early 20s."
At 27, Janel was divorced and rudderless, jumping from salon to salon. She had made a name for herself by winning hair competitions and building up devoted clients at local salons. But her competitive streak rubbed salon owners the wrong way, making it hard for her to settle down in one spot.
Her father noticed a storefront for rent, and suggested she follow through on her dream of owning her own salon. The space required a $8,000 down payment, an amount way outside her means. Thankfully, it wasn't out of reach of a very close family friend her mother contacted on Janel's behalf.