Most law school graduates who become lawyers accept the fact that they will have to deal with long hours and little personal time for years. But when Rachel Rodgers embarked on her career, she initially thought that a traditional path to law would provide the most security. Now Rodgers runs a virtual law practice that caters to entrepreneurs who hope to make an impact on their own terms. Rodgers tells mater mea how she became her own boss in a field that doesn't allow for much flexibility.
Not many people can say they've made their childhood dreams come true, but, then again, not many people have the same dogged passion as lawyer Rachel Rodgers.
"I decided that I wanted to be a lawyer when I was like, 8 years old," Rodgers says. "My mom was really into crime dramas and used to watch movies that had courtroom scenes. I was always taken by the lawyers; I saw them as representing the little guy."
While her career today bears little resemblance to a tension-filled, "A Few Good Men"-style courtroom procedural, Rodgers has made a name for herself fighting for another type of underdog: small-business owners. Founded in 2010, her virtual law practice Rachel Rodgers Law Office has become a source of both emotional ("I have a lot of clients [who] call me for motivational speeches," she says) and legal support for her clients, mostly young entrepreneurs under the age of 45. (mater mea recently became one of those clients, as well.)
"I like being a lawyer, but I don't want to work in a firm where it's uncomfortable for me as a woman, or as a minority, or as a parent—and then there's no room for free time," she says.
Free time and flexibility are perks she values as wife to Dediako Rodgers, mother to Riley (2) and Jackson (7 months), and a stepmother to her husband's daughter Fatia (14). Helping other entrepreneurs achieve balance between their work and personal lives became especially important.
Although Rachel Rodgers always knew she'd be a lawyer, her path to the profession was far from clear cut. As an undergrad at a State University of New York school, Rodgers was accepted into a Washington semester program that sent students to the District for six months to take classes on Friday afternoons and spend the rest of the week interning. She secured an internship in the office of Hillary Clinton, who was a junior senator from New York at the time.
It wasn't long before Rachel Rodgers began to consider trading the courtroom for the Capitol and a career in politics. After her internship ended, she spent an extra year in DC working at a lobbying firm that worked with Clinton's office. However the experience of working for big interests left her wanting, she says.
"We were a pretty well-known firm for some big corporations," she says. "When I saw how things actually worked I became kind of jaded. I knew nothing about this before I got there, but it helped me find my bearings in terms of what I did and didn't want to do."
Realizing that law was the right path for her after all, Rachel Rodgers decided to transfer to a smaller college and completed her undergraduate degree at Bethany College in California. Then she enrolled at the Benjamin Cardozo School of Law in New York for her JD. But again the experience wasn't quite what she had expected.
"I was an excellent student used to getting excellent grades, and then I went to law school," Rodgers says. "I thought I'd figure it out eventually, even if I wasn't doing so great at the beginning, but I wasn't really catching on. I did pretty well, but not as well as I was used to."
Adding to her difficulties at law school were her fellow classmates. After her father died unexpectedly when she was in high school, she had seen what it was like for her mother to manage raising two children on her own. Rachel Rodgers worked part time throughout college to support herself and was accustomed to struggling financially unlike many other Cardozo students she met. 
"Law school tends to attract a lot of entitled people, and I just felt like I wasn't connecting with a lot of the students," she says now.
What's more, the Cardozo student body didn't reflect the diversity she had hoped to see in a New York City-based school.
"Our Black Law Students Association was pretty small, and there weren't a lot of people of color in general," Rodgers says. "I grew up in New York City and was comfortable around different types of people, so the fact that there [wasn't any] diversity just seemed super odd to me. I felt like I was never plugged in and that was a big struggle."
Despite her growing disenchantment, Rachel Rodgers threw herself into various activities and jobs. She helped represent Cardozo at a tournament in Paris, and outside of school, held internships at "all kinds of different places": working for judges in federal court, in a public defender's office in California, and even at Bear Stearns during its collapse. She also participated in a volunteer program where she went to family court and helped domestic violence victims advocate for themselves.
"I was trying to find my place in the law, and I hadn't found it yet," Rodgers explains.
In 2008, after her internship in California ended, Rachel Rodgers eloped in Napa with her boyfriend of three years (and friend of eight years) Dediako Rodgers, wanting to avoid the expense, frenzy, and "pomp and circumstance" of a wedding.  They returned home to the East Coast and used the money they would've spent on a wedding to purchase a home in New Jersey. A few months later, Rodgers began a one-year clerkship with a family court judge in Sussex County, New Jersey, which ended up being one of the most positive experiences she had had in law in a while. 
"Judge Farber worked with clients at trial level, and that was really interesting and exciting," Rodgers says. "I didn't want to work in appeals with a lot of paperwork and not be able to work directly with litigants. Trial was more in the trenches, which is what I envisioned. I didn't necessarily see myself as an academic clerking for the highest judge possible, then getting into a big firm. That was not my path."
Potential employers agreed. Rachel Rodgers interviewed at a number of firms, but received rejection letter after rejection letter. Interviewers would tell her how much they loved her—even writing encouraging notes in standard form replies saying that they knew she would go far—but still explained that she wasn't a good fit for their firm's culture.
"I thought it was grades at first, but I had friends who had the same grades as me and got into big firms," Rachel Rodgers recalls. "I think they knew I was just not a fit. A lot of the time, when corporations interview a candidate they can identify whether that person fits their culture, even if they can't put their finger on exactly what it is. It's not something on paper; it's personality. I think we both knew I wouldn't fall in line with what they needed."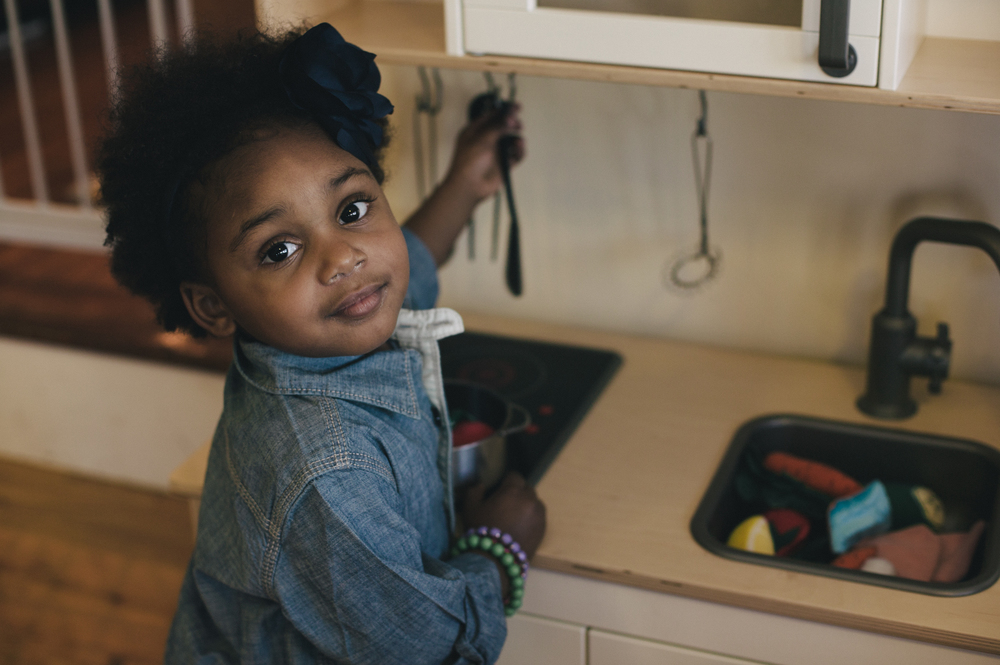 It was then that Rachel Rodgers began thinking outside of the confines of a traditional law career. "People work so hard to become lawyers, only to discover how much the structure of the profession sucks," Rodgers explains. She read Tim Ferriss' oft-evangelized book The 4-Hour Work Week on how to "escape the 9-5" and spent all of her off-the-clock time researching virtual law offices, a concept that was still in its infancy. 
"There were probably a total of 10 in the country," Rodgers recalls. "If I couldn't find them online they probably weren't very successful, because if you have a virtual law office you have to market your product online."
Rachel Rodgers found every lawyer who had a virtual law office in the country and reached out to them by phone or via email, and asked them what was and wasn't working for them, and why.
"Luckily they were very open to talking to me," she says. "I'm really grateful for that because it taught me a lot. I learned that the biggest struggle they were having was marketing their practices; they were very good lawyers—really smart people—but they didn't know how to market online because it's not traditionally done that way."
By the time her clerkship ended in August 2010, Rodgers was ready to go. She launched Rachel Rodgers Law Office exactly one month later, starting out with three clients off the bat. Word of mouth had spread among her friends and her sister's friends, and the trio was comprised of women who all needed help with starting a business. Since all the people she was serving were young entrepreneurs, Rodgers decided to make them her niche. And in the economic downturn in which many young people were losing their jobs and using their severance packages to launch startups, she received a lot of press for being able to specifically help those people.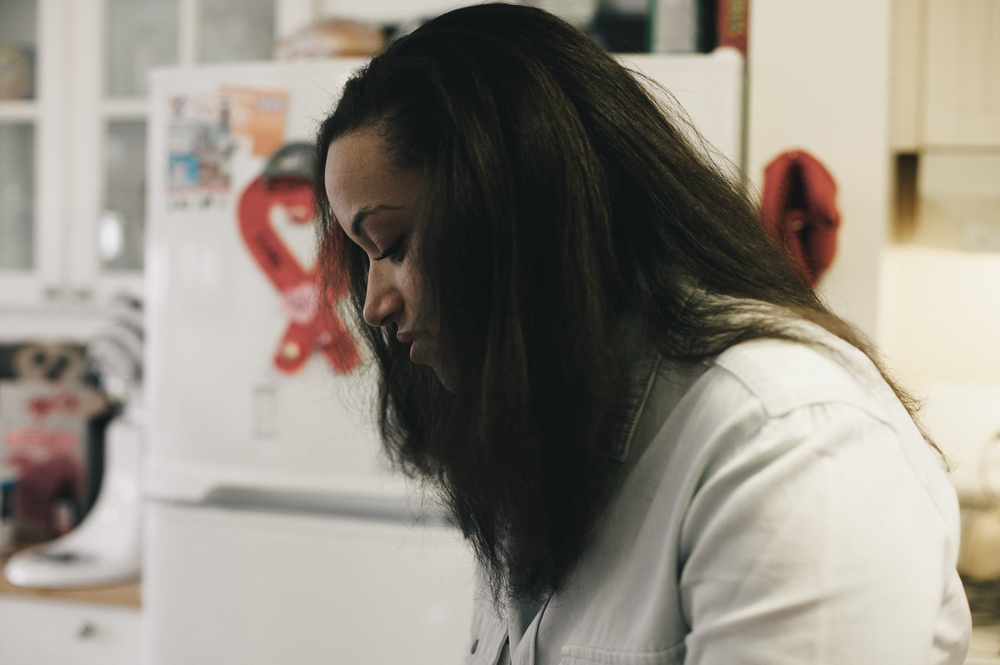 "A lot of my clients say that they've gone to traditional lawyers who don't know what on earth they're talking about when they say, 'I sell my products and services online,' or, 'I need terms and conditions for a website,'" she says. "Lawyers won't quite get it, but will charge exorbitant fees for a service that is obviously not going to fit with their business model. I like being the one who gets it."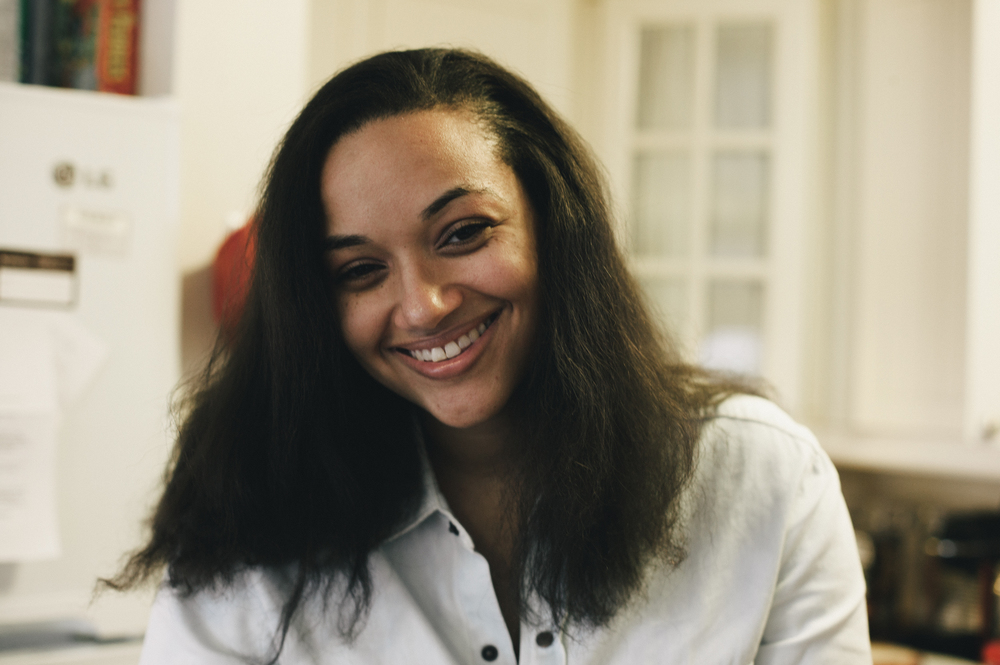 Q&A
HOW HAS BEING A MOM CHANGED YOUR LIFE?
One of the things that's awesome is that it makes you so present. I'm a very future-focused, almost overly-ambitious person; I'm always planning the next thing I want to execute or experience. A lot of good things come with that, but it sometimes causes me to not really enjoy the experience I'm having right now. I'll accomplish something and then think, "What's next?" instead of enjoying where I'm at. My kids allow me to be more in the moment, and I love that. I think that's one of the big benefits of being a parent.
DID YOU ALWAYS KNOW YOU WANTED TO BE A MOTHER?
My husband has a child from a previous relationship and I've been very involved in her life since she was 5, because that's when her father and I started dating. I was already playing a sort of mothering role to her—and I was also very involved in my niece's life—so I kind of felt like I didn't have to become a mother. I could have kids or I could not, and either way I'd be happy—and then of course I got pregnant.
HOW DID YOU FEEL WHEN YOU FOUND OUT SO SOON INTO YOUR NEW VENTURE THAT YOU WERE GOING TO BE A MOTHER?
My initial response when I saw a positive sign on the pregnancy test was, "I am totally not organized or ready for this experience." I still had health insurance from my clerkship, but it was about to expire. At the same time, I knew that I could handle it. My husband and I are very close and still have a strong relationship, so I thought, "What better person to do this with?" The money situation wasn't great, but it was a really good environment for a child.
WHAT HAS BEEN THE BIGGEST CHALLENGE YOU'VE FACED AS A MOM?
My second pregnancy with my son Jackson, which was more difficult than my first pregnancy with my daughter Riley. I found out I was pregnant again the day before my daughter's first birthday. When the baby was 20 weeks along, my husband and I went in for a routine sonogram to find out the sex, but the person that was doing it had a concern and wanted the doctor to review the results. After half an hour of being super excited that we were having a boy, the doctor told us there was a very high risk of him being born very early and not making it. I had an "incompetent cervix." The cervix thins out for birth but at that point in my pregnancy I was supposed to have three or four inches left; I had about an inch. Although the doctors said it was a common problem and that the vast majority of women who have this problem go on to have healthy babies, I had to have surgery to sew up my cervix as much as possible. After that, it was just me trying to hold onto Jackson for as long as possible and researching if he was born early, how many complications he could have.
I was put on bed rest. I literally could only get up to go to the bathroom, and that was it. I was still trying to run my business which, at that point was starting to thrive and get really busy. I had figured out some of my operational issues and had a lot of clients, and I was getting paid pretty well for the work that I was doing—and I was running it all from bed. The only time I could leave the house was for doctor's visits, so my husband took over. He took my daughter to child care, made all of my meals, and basically took care of me constantly. He had to rush me to the emergency room multiple times during the pregnancy because I started having contractions and the doctors had to stop them.
That was the biggest challenge I've faced as a mother so far. Just the worry. I was really concerned and would break down every now and then. I tried to stay strong and be really positive because I tend to be a positive person anyway, but it was tough. I was on a forum with other mothers who were on bed rest and had similar issues, and I'd read stories about their babies being born really early. So I dealt with it by trying to find as much information as possible. I felt like if I let my imagination go then I'd imagine the worst, so I wanted to look up actual statistics and articles from medical journals. In some ways it was comforting, and in other ways it was stressful.
HOW HAS YOUR SCHEDULE CHANGED SINCE THEN? WHAT'S A TYPICAL DAY LIKE FOR YOU AND YOUR CHILDREN?
During my pregnancy with Jackson we were living in Rapid City, South Dakota. My husband was taking classes in a special program that teaches you how to build cars from scratch, from the chassis up. He had to stop taking classes, though, to take care of me full-time after I went on bed rest. My husband would make breakfast and drop Riley off at daycare around 8:30 every morning, and then go work out and have some time to himself. He'd come back for lunch, and I'd be working, taking calls with current clients and potential clients, drafting paperwork, registering trademarks, and just doing my day-to-day. So it was great that I was already used to working from home.
Riley would come home from day care around 4 p.m. and lie in bed with me, and we'd watch Bones. She liked the music in the beginning and even though there were all these dead bodies in the show, she didn't mind. My husband would make dinner and feed her, and she'd fall asleep in bed with me watching shows on Hulu. It was a hard time overall but I loved that part of the day because we spent so much time together bonding when I couldn't run around and do other things. My husband and I also bonded because we had this thing we were both worried about, and him taking care of me really strengthened our relationship.
Now we're back in New Jersey in the house we bought in 2008 when we first got married. It's like 10 minutes outside of Manhattan. I recently moved into an office space because my practice is so busy now. My son is still home so if he cried, I'd want to get involved. I was constantly getting interrupted or would interrupt myself because I would go try to help out.
IT MIGHT BE TOO EARLY TO TELL WITH JACKSON, BUT WHAT ARE YOUR CHILDREN'S PERSONALITIES LIKE?
I'm very close to my stepdaughter Fatia—who I don't like calling my "stepdaughter" because it's not inclusive enough. My friend has a stepson from her husband's previous marriage and she calls him her "bonus son," so I would refer to Fatia as my "bonus daughter." I would say that Fatia definitely has a lot of my husband's personality. She's very laidback and super smart, and loves Japanese manga and rock music. She has her own style and is very aware of herself; she knows she's different from other kids and is comfortable with that. I love that. I see a lot of her parents in her, and I do see some of myself in her—but that's one of the things that was hard. Playing the role of a parent in some ways and having opinions about what is right for a child, but not getting to decide. For example, I could go to my husband and advocate my position about certain decisions concerning Fatia's education, but sometimes he didn't agree with me and that was really hard. Now, I have more influence over my children and getting to see myself in them is just amazing.
Riley definitely has some of my traits. She's very outgoing, fun, and says hi to everybody. She loves to sing and dance, and she's also very feisty. She wants what she wants—but maybe every child is like that. She also has this kind of laidback air about her and my husband has that, too, but she kind of goes after what she wants.
WHAT IS THE BEST ADVICE YOUR MOTHER, OR THE MOTHERS IN YOUR LIFE, HAVE GIVEN YOU?
I think the best thing I learned from my mom in terms of parenting is definitely to encourage my children. She was my biggest cheerleader and still is, in a lot of ways. We have our own opinions about certain things but she always, always encouraged me, and that's why I felt like I could be whatever I wanted to be. Lots of people in my neighborhood never went to grad school, let alone college, but I felt like it was a no-brainer. I could do that because my mom convinced me that I could do whatever I wanted to do. I'm really grateful to her for that, and I want to make sure I accomplish that with my own children.
YOUR HUSBAND, DEDIAKO, IS A STAY-AT-HOME FATHER. WHAT DOES IT FEEL LIKE TO BE THE BREADWINNER IN YOUR FAMILY?
I like the idea that I'm taking care of us when that has traditionally been a "man's job." Being able to support my family—not just so that we're getting by but that we can do really well—means a lot to me. I didn't have a lot of money growing up and felt like I was struggling financially for a very long time. So to get to a place where I'm doing it and making more than enough on my own terms brings me so much joy, because it took so many years to make it happen. And as an experience, my husband and I are both very comfortable with it.
We went to premarital counseling before we got married, and I always tell my friends to make sure they do it. It was a super-valuable experience. You go through all of these different areas of your relationship and your personal lives, like money and sex, and one of the things we talked about was even household chores: What was our vision of how our life was going to be? Who was going to cook and clean and all of that? You answer the questions on your own and then come together to talk about it with the counselor, and my husband and I really agreed. We realized there were some areas where we vastly disagreed, but we were very comfortable with not being a traditional household. And I like that we're modeling that for my daughter so she knows it doesn't just have to be one way. We figured out a lifestyle that works for us.
Sometimes I totally wish that I could stay home and can tomatoes and make everything from scratch, like organic baby foods that I'd puree in a blender. But having a flexible schedule that I make for myself still allows me to be here a lot. There are nights or weekends when I have to go into the office, but for the most part this works and I love the work that I'm doing. It's not like I'm doing a job that I hate and I don't get to stay home with my kids, because I think that would be a challenge.
WHAT PERSPECTIVE DO YOU HOPE TO IMPART TO YOUR CHILDREN THROUGH YOUR WORK?
I want them to do work that they love; that is something I'm super passionate about. I feel like I'm providing legal support to people who are doing that, and that's why I do the work that I do. I want my kids to know that whatever lifestyle they want, they can build around it. They don't have to do a 9-to-5 and be in a cubicle all day if they don't want to. They can do work that matters to them—and if they can't find a position they want, they can create it.
I want them to be pioneers of their own lives and to be living their lives intentionally. Not just I happen to be at this job, or I happen to be with this guy or happen to be with this woman. As if life were just happening to them and they were doing something because they were supposed to be doing it. No. I want them to spend time getting to know themselves, figuring out their talents, figuring out their personalities, and feeling confident and having strong self-esteem, and then to be making decisions. If they want to travel, then I want them to do that. I want them to have whatever lifestyle they want and to do work that they enjoy.
They don't have to love every second of it—I don't love every second of drafting contracts and handling cases. But overall my work is very, very rewarding and it's worth it to me for those moments when I'm not enjoying it. I want them to have that.